ABOUT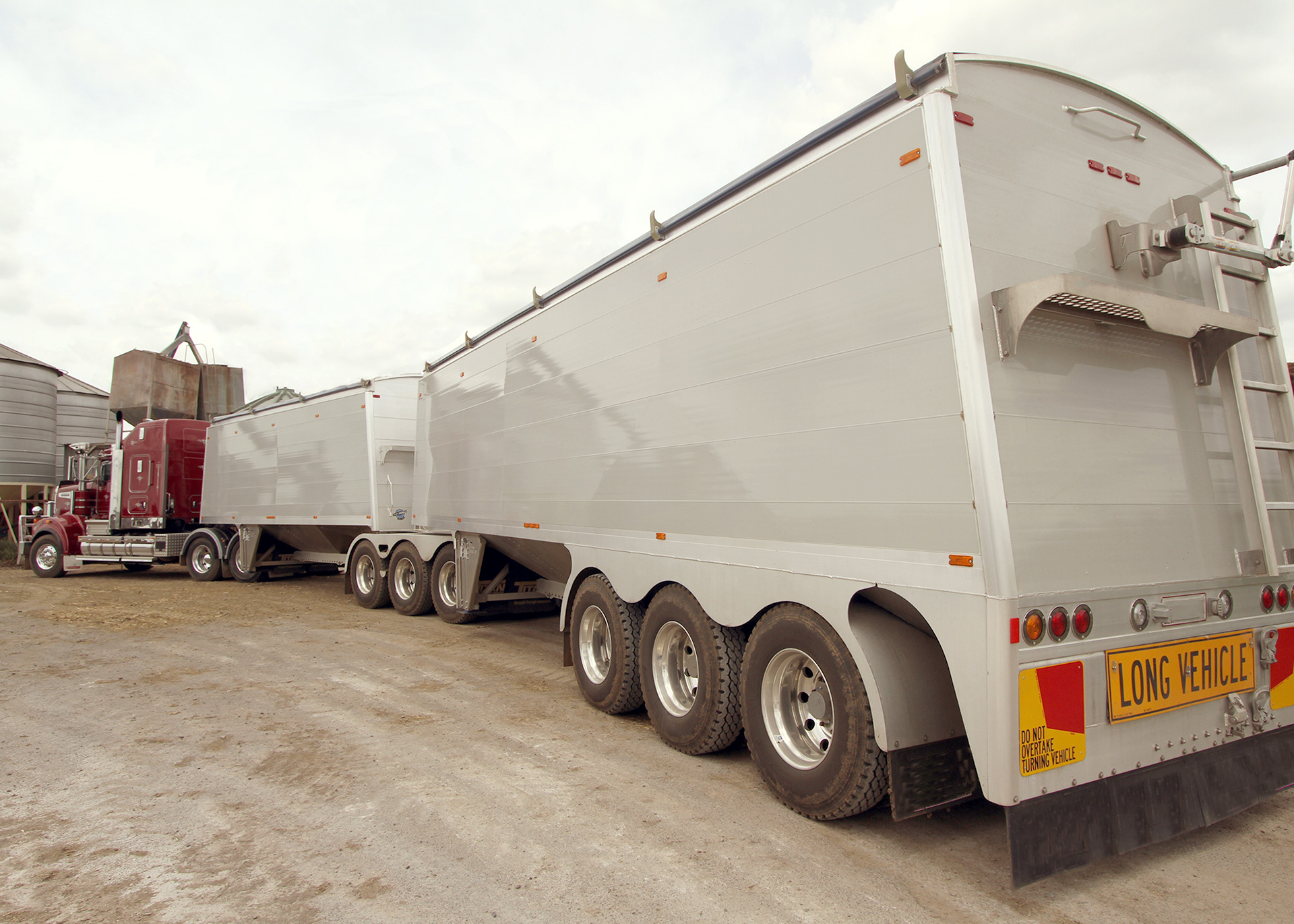 No matter what you're hauling – green waste, grain, aggregates, scrap metal or forestry products, a THINWALL™ trailer helps you get the job done right.
From industry leading tippers and belly dumps – known as hoppers in Canada - to a full range of specialized trailers that include KEITH® WALKING FLOOR® technology, our lightweight, high-capacity aluminium trailers are renowned for their durability while performing the most demanding of jobs.
Recognized in Canada for over 40 years, we're ready to bring THINWALL™ trailers to Australia.
"THE ONLY WAY TO CHANGE THE FUTURE IS TO INVENT IT"
With this thought in mind, Mike Kloepfer set out to change the future of trailing equipment. Combining his well-honed metal fabrication skills with a restless mind and uncompromising personal standards, Mike established Titan Trailers Canada on the family farm in Harley, Ontario Canada with his brothers in 1973. In his mind, building and selling trailers would never be enough to call the business a success. The goal has always been to create better hauling solutions for customers.
Today, Titan Trailers Canada is known as a world-class innovation leader in the transportation industry recognized for job-specific functionality and attention to manufacturing detail. With the patented THINWALL™ extruded aluminium panel, Titan has made an indelible mark on the industry producing a trailer leading in strength, durability, load capacity, and fuel efficiency.
Over the years, the company has continuously focused on developing methods and technologies to produce a trailer using the most advanced manufacturing equipment within state-of-the-art facilities. Our main factory site in Canada continually invests in tools, techniques, and practices that put us at the forefront of energy-efficiency, productivity, and occupational health.
Finally, our assembly sites in the UK and Australia complete the job of building our trailers for our International customers.
LOOKING AHEAD, WE ARE EXCITED TO LAUNCH OUR NEW DIVISION UNDER THE THINWALL TRAILERS PTY LTD NAME AND OFFER OUR VERY BEST TRAILER MODELS FOR THE GRAIN, WASTE, AGGREGATE, AND FORESTRY MARKETS IN AUSTRALIA.
ECONOMICS
USE LESS FUEL
save on overall running cost with fuel-efficient design and low maintenance
smooth-side panels mean less aerodynamic drag
minimize tare weight

hollow core aluminium THINWALL™
solid aluminium wear plate

THINWALL™ rigidity provides excellent tracking for improved efficiency
CARRY MORE PAYLOAD
maximize your capacity with every load
lightweight hollowcore aluminium for lower tare weights
98.5″ wide clear space inside on North American trailers for increased cubic capacity
custom built for your roads and applications
MORE YEARS, MORE MILES
100% end-to-end machine-welded for maximum durability
extrusion-grade aluminium alloy resists wear
double-wall panels prevent loads from damaging the exterior
corrosion-free body, undercarriage and fasteners
maximize lifecycle for lower cost per year + higher resale
THE BOTTOM LINE
Innovative design and relentless quality help your business to:
earn more on every payload: maximize your capacity with every load
earn every day: spend less time in the shop and more time on the road
earn more on every mile: with fuel-efficient design and low maintenance costs
earn more on return loads: combine your trailer with a KEITH® WALKING FLOOR® system for versatility to take on any load from "extreme duty" materials to high volume bulk to palletized products
earn longer: get more years, more kilometers and a higher resale value from your investment
earn more business: with purpose fit custom features and a professional image that sets you apart from the competition